Eulogy by Aya Sissoko, President of the ECB, 8 January 2076
It is with great sadness that we say farewell to our honorary President and dear friend Christine Lagarde today.
Madame Lagarde will be fondly remembered as the fourth President of the European Central Bank, the predecessor of the Euro Central Bank.
Christine became President during a protracted malaise in the euro area. By throwing off the yoke of false dogma, she revitalized the ECB. Her curiosity, vision and political prowess changed the course of history.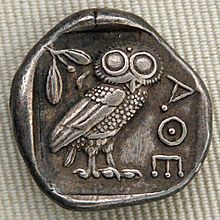 Under her leadership, the ECB showed the world how to handle the climate transition. At the same time, the euro economy grew at a rate previously believed to be impossible.
Ask any of the Seven Bankers, and they will all agree: Christine was the first modern central banker. Her autobiography, published 30 years ago, is still a must-read.
Christine's career set the gold standard for our profession. Not just for what she did during her presidency, but also for what she didn't do.
Her resignation in the wake of the Crisis of 2033 was a clear statement against the all-powerful central banker. During her retirement, Christine refrained from commenting on current events.
Christine, Madame Lagarde, you were born Lallouette – the lark – but you will always be The Owl of Frankfurt.
On behalf of the 1.4 billion people who use the euro every day,
Bon voyage!
===
Next episode: Lagarde discovers her powers