Duurzaam beleggen zit in de lift. Beleggers willen dat hun geld maatschappelijk verantwoord en ethisch geïnvesteerd wordt.
Maar ben je zeker dat je geld naar 'propere' bedrijven gaat?
In sommige duurzame fondsen zitten oliebedrijven, tabaksfabrikanten en belastingontduikers
Fondsenbeheerders verwijzen vaak naar de ESG (environmental, social and corporate governance) score om aan te duiden dat hun beleggingen verantwoord zijn. Helaas zijn er geen eenduidige regels om die score op te stellen.
De figuur hieronder toont de ESG score van bedrijven, berekend op twee verschillende manieren. Zoals je ziet, is er geen enkel verband tussen de twee resultaten. Een zogezegd duurzame belegging is dat volgens andere criteria helemaal niet.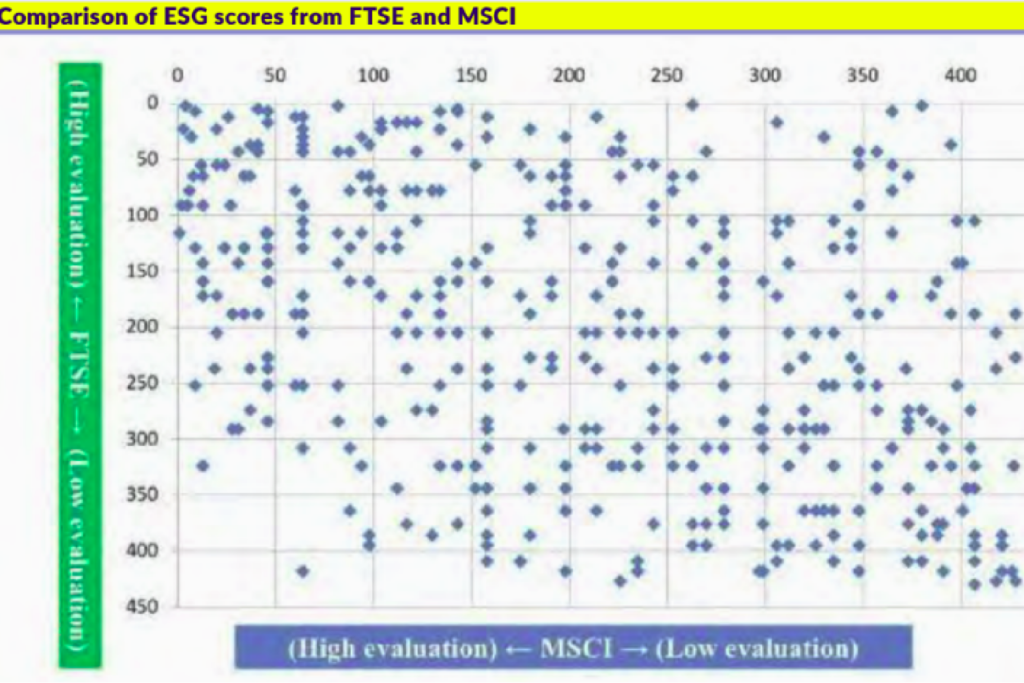 Zo kan het dat je 'duurzaam' fonds belegt in sigarettenfabrikant Philip Morris of oliegigant ExxonMobil. Niet wat je verwacht als je bezorgd bent om de volksgezondheid en het klimaat.
Bovendien blijkt uit wetenschappelijk onderzoek dat 'maatschappelijk verantwoorde' bedrijven vaker hun winsten versluizen naar belastingparadijzen.
Microsoft belooft bijvoorbeeld dat het tegen het jaar 2030 klimaatneutraal zal zijn. Maar het bedrijf heeft ook miljarden dollars winstbelasting ontweken.
Ethisch?