My first long blog post was published two years ago on this day. A couple of weeks earlier, I had decided to quit my job in order to write Bankers are people, too.
I want to use this anniversary to thank you for reading my work. Who could foresee then that I would make new friends because of this blog?
There is more to celebrate. The Dutch translation of Bankers are people, too will be released on April 12. Check out the invitation (pdf, in Dutch). Send me a message if you would like to attend the book launch party in Brussels!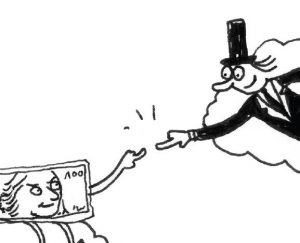 I also have a favor to ask if you have already bought Bankers are people, too. Please consider writing a review. This will help other intelligent readers like you to find the book.