Who sold their bonds to the ECB?
Mainly non-resident investors, although there are national differences, as this graph by Marcello Minenna shows: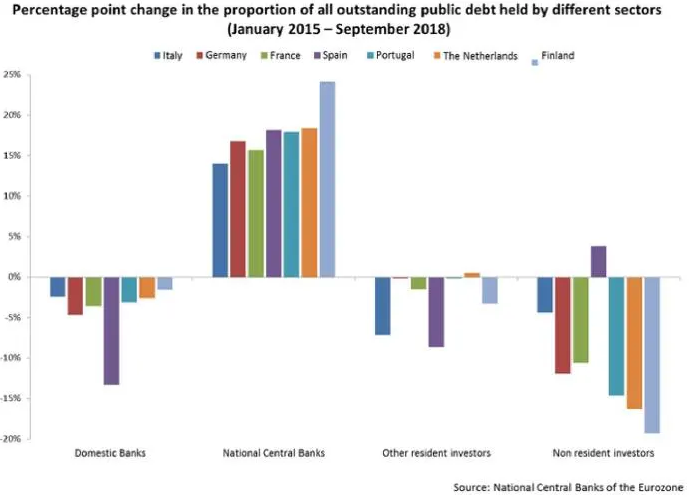 What did companies do with the money from the ECB?
Corporates used the attracted funds mostly to increase dividends, according to research by Karamfil Todorov.
Did QE ease financial conditions?
Yes. Karamfil Todorov found that the ECB's Corporate Sector Purchase Programme (CSPP) "increased prices and liquidity of bonds eligible to be purchased substantially"1.
Can we trust central bank research on the effect of QE?
Central bank researchers face strong incentives to be positive on QE. Brian Fabo, Martina Jančoková, Elisabeth Kempf and Ľuboš Pástor found that "central bank papers report larger effects of QE on output and inflation. Central bankers are also more likely to report significant effects of QE on output and to use more positive language in the abstract. Central bankers who report larger QE effects on output experience more favorable career outcomes."