During the past decade, American stocks have far outperformed shares in the rest of the world.
Much of this gap is due to Big Tech (Apple, Amazon, Microsoft, Google, Facebook). Without these five stocks, the chart of the S&P 500 looks more like the world index.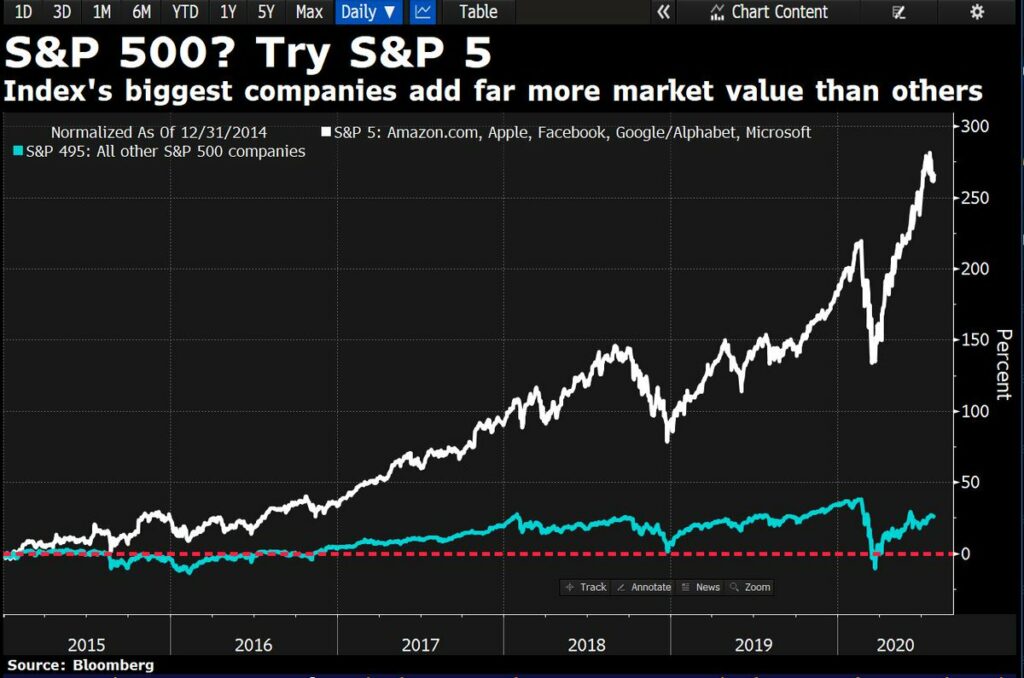 But even if we exclude Big Tech, America still outperforms Europe. It's easy to see why. Take a look at the Euro Stoxx 50. That Eurozone index is dominated by financial and industrial companies and utilities. They have few opportunities for growth, low profit margins, and they face structural changes (negative interest rates, electric vehicles, renewable energy).
The U.S. on the other hand has plenty of innovative companies with huge total addressable markets (TAMs). They are often software-as-a-service (SaaS) firms, e.g. Adobe, Netflix, Salesforce, Square or Zoom. Others reinvent existing services, e.g. Carvana, Peloton, Teladoc, Uber, Wayfair or Zillow. Or they have world class products with a strong brand name, e.g. Nvidia or Tesla.
You can find such companies in other parts of the world, but they are rare. Examples include Adyen and ASML (Netherlands), Delivery Hero (Germany), LVMH (France), Shopify (Canada) and TSMC (Taiwan).