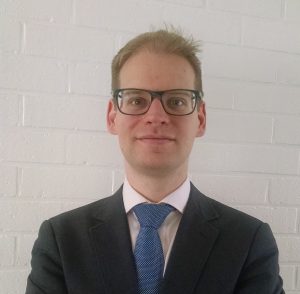 Dr. Jan Musschoot is a corporate trainer. He delivers courses at banks, fintechs, non-financial companies and government agencies.
Jan has worked at the headquarters of a European bank for five years. He was responsible for the timely delivery of risk reports to supervisors and senior management.
Mr. Musschoot holds a PhD in physics. He is the author of Bankers are people, too.
How can I help you?
Banks and fintechs
Most bank employees don't have a background in finance. They need training to get up to speed.
Often, such training is provided by colleagues. While that's fine for learning the company-specific details of the job, it's a bad idea for more general knowledge.
Taking away experts from their day job is inefficient. It hurts productivity. Furthermore, not everybody has a talent for teaching.
I offer several financial courses, ranging from the basics of banking to more advanced topics such as monetary policy or risk management.
General companies and the public sector
Do you recognize the following scenarios?
You hire a new team member because you have too much work. Unfortunately, it takes much longer than expected until the newcomer can add value.
Crucial knowledge is unavailable, because experts are in meetings.
People have to work overtime to fix human errors.
Your team loses vital expertise when an employee retires.
Luckily, there are ways to avoid these problems.
I teach managers how to retain and share knowledge in their organization. You don't need new software or extra time. I offer a set of practical solutions that have proven their usefulness.
If you would like to learn more about my services, do not hesitate to contact me!