The Belgian Financial Forum and SUERF held a colloqium about cross border financial services in Europe.
An impressive line-up of speakers from the public and private sector discussed why European banks don't sell more services outside their home countries.
Some pointed out that regulation is still fragmented along national borders – despite the banking union.
But the recurring theme of the day was the lack of profitability. There is no business case for mergers and acquisitions. Countries like Germany and Italy have way too many banks.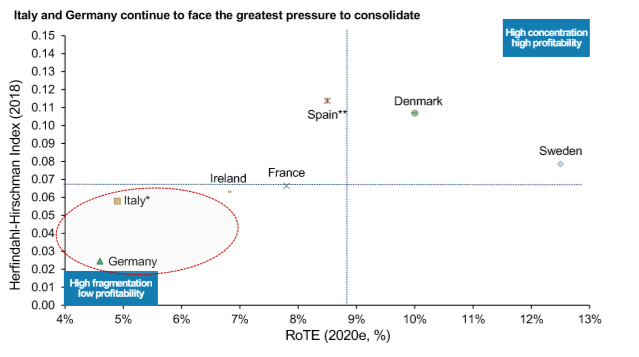 The industry would be better off with fewer players, but nobody wants to take over small banks with wafer-thin margins.
You can read my Twitter thread about the event here.
The slides of the presentations are available here.