The start of the new year is a good time to reflect on some things I did.
Last year, I wanted to get 150,000 views on YouTube.
Although I didn't reach that target, I am quite pleased with the progress I made. Especially given that the first half of 2022 was so busy that I could hardly create any new videos.
So as of 8 January 2023, the Finrestra YouTube channel has 33,551 views and 247 subscribers.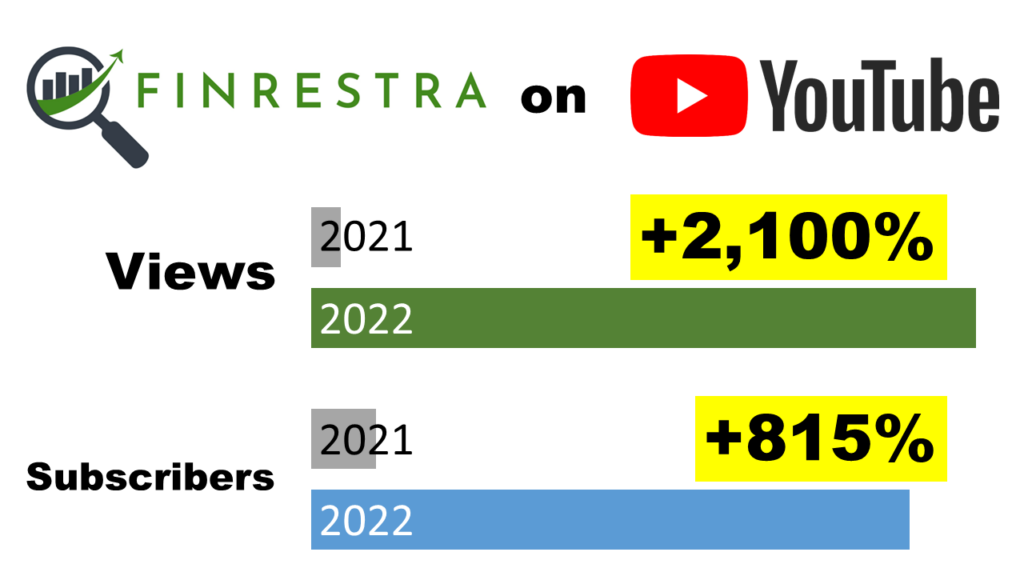 Some videos did well, others didn't get the number of views that I expected they would get. That's life…
One of the features of YouTube is that your content can suddenly be picked up by the algorithm, even when it has been posted months earlier. For me, that a big advantage compared to social networks like Twitter and LinkedIn.
In 2023, I hope to be able to create about a dozen 'deep dive' videos, like the one on inflation and the one on interest rates.
In addition, I'd like to make a podcast episode every month (minus the summer holidays).
Rather than maximize the number of views, it would be great if I can get more watch time. Currently, my most popular video has been watched for 150 hours.
If I can create 10 videos that get watched 200 hours or more in 2023, I'll be very happy 🙂
Thanks for your support!